Welcome to Bagabones Bassets.
Winnipeg, Manitoba, Canada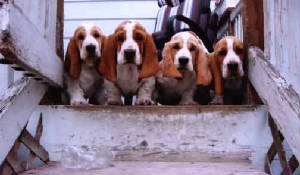 Bagabones Bassets has been producing and showing top quality Basset Hounds since 1991. With each litter we produce, we strive to improve the quality of the breed. We usually have one litter a year, and we ask prospective buyers to contact us for an appointment should you wish to be considered for a puppy. To be placed on our waiting list, a deposit is required.